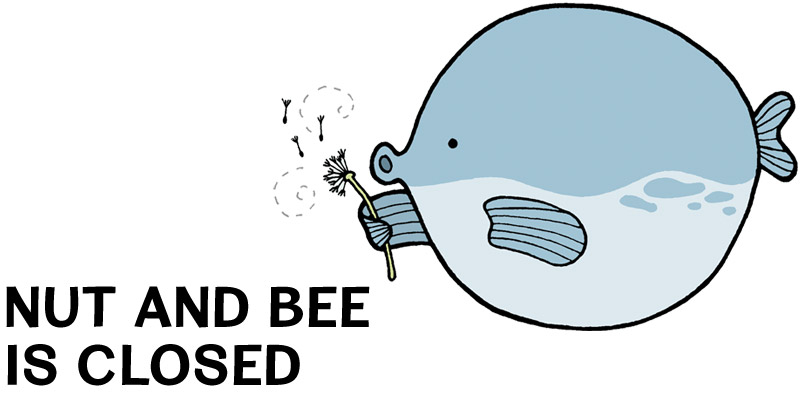 Nut and Bee has permanently closed, as of June 2012.

Thank you for all your support over the last 6.5 years!
A gallery of all my Nut and Bee illustrations is available for browsing on Flickr, and
you can still order stationery items with Nut and Bee designs from MOO:
Postcards, Mini Cards and Sticker Books.
If you would like to keep up with me and my future projects
you can follow me on Twitter, Flickr and Ravelry.

I also have a new business creating hand dyed yarns, Soft Like Kittens.


I'd love to receive email if you want to say hello! Keep in touch!


- Annette M. Russell